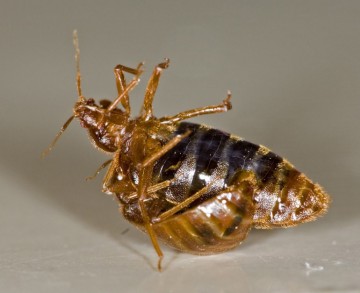 Most people have heard the phrase 'don't let the bed bugs bite', in particular, during their childhood. While the term may help children get ready for bed, preventing bed bug bites is not so easy. Many times, they attack while you're asleep using numbing agents, so you don't feel them until you begin to notice their painful, itchy bites.
As their name suggests, these insects occupy bedrooms, hiding in mattresses and nearby tough-to-reach spaces. They can also live in sheets and pillows. Because of their small size, they are difficult to spot with the naked eye.
Professional treatment is essential to ensure that these pests are completely eradicated from your home. Service providers, such as Pink Pest Services, use a variety of methods to treat the home for these annoying pests. They will check the mattresses and flooring to find traces of them, before getting started.
Procedures
There are some do-it-yourself options that you can consider when you have discovered an infestation, such as vacuuming the mattress, discarding it, or painting the furniture. These have produced mixed results. While vacuuming and getting a new mattress can be helpful, they may not nest in the actual bed, preferring instead to live in the frame, floor cracks, or carpeting. This is why most people require a professional.
How To Choose
Bed bug training and experience is essential to rooting out these pests effectively. These pests aren't the same as termites, spiders, and ants. They require greater skill to find and remove, and more refined techniques. Those with the relevant training know the latest treatment and technology options, and provide assurance and a guarantee that your bed bugs are gone for good.