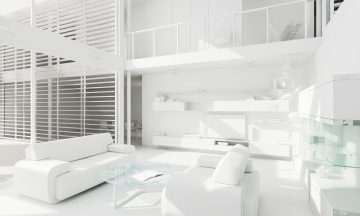 Are you one of many Australian homeowners that have a patio or pergola? If so, you may wonder how you can achieve the right look to match your home décor and showcase the area as a separate living space. Outdoor blinds are the perfect solution because they add style to your space. You can choose from a variety of options, but most of them are fabric and act similarly to your window screens. They aren't designed for security and probably won't go all the way to the ground, but they can protect you somewhat from the elements and sun.
When you pull the outdoor blinds down, you can be outside and have more privacy. Most of the blinds are treated with a product that ensures people looking in cannot see much of the inside of the space. Along with such, you can pair this product with a louvre roof system to be in full control of how much sunlight gets inside. When the sun is to the side and not directly overhead, you can pull down the blind that correlates, ensuring that you can read a book, relax, or cook outside without fear of overheating your space or home.
At CommandeX, they make it easy to achieve the look and functionality that you desire for your home and outdoor spaces. Whether you're looking to increase security and want security doors or screens, they can help. Along with such, they've got a newer line of products designed to make you more comfortable; their shutters and outdoor blinds are ideal for those who want innovative window dressings or want to create the sense of extra space while outside. You can call on them whenever you have a home improvement project in the works to see how their products can benefit you.