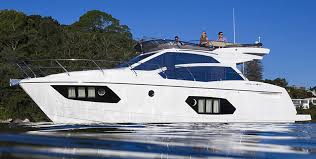 It doesn't matter whether you're new and want to stay near the harbour or have adventurous friends and family members that want to explore new territory. A yacht share in Sydney is one of the best options out there because you can save a lot of money, own part of your vessel, and have it fairly shared among seven other members. You may not realise it, but a boat needs to be frequently used to keep it at its peak performance. With this setup, you and seven others use the ship as you desire, so it gets eight times the usage that traditional boats and their owners give.
A yacht share in Sydney can be used just like any other boat that you own or fractionally own. You can go where you live, use it overnight and enjoy a walk-on/walk-off feature. As long as you bring the food and fun, you can do what you please. Along with such, you won't have to deal with clean-up or maintenance, which means you just tell them when you want to use it, arrive at the scheduled time, and hop aboard. Your friends will always be begging you to take them along, and you'll get all the training required to be fully licensed.
At Luxury Boat Syndicates, they provide their customers with the boating lifestyle minus all the hidden costs and headaches. You don't have to worry about cleaning it or maintaining it. Similarly, you don't have to deal with storage needs and repairs, as they can handle it all for you. Whether you've been boating for years or want to give it a go for the first time, they can help you select the right vessel.