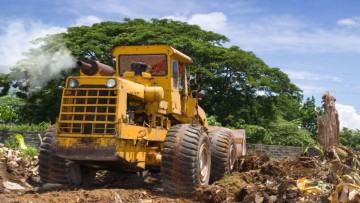 Owning a home means that you need to take maintenance into your own hands, or at least contact a company, like Jett Earthmoving for assistance in this area. Should you reside in an old property or be in the preparation of getting a new building erected on your land, underpinning is a service that you really ought to consider. This foundation strengthening process is crucial for renovation or construction jobs, because it exposes you to the concealed mechanics of your home. What this means is that you can correct and improve anything that requires attention. A way to prevent structural movement or cracking, this solution offers the following benefits.
Alter Below Ground Space Usability
You might think that everything is all good and well with your home, but how do you know if you cannot see? The process of underpinning will see the excavation specialists inspect the entire area for any potential issues, such as insulation problems, electrical malfunctions or plumbing predicaments. The sooner these issues are dealt with, the lower repair costs will likely be.
Comply with Building Codes and Regulations
Whether you reside in a commercial or residential space, it is important that you hire a team to complete underpinning services, so as to ensure building codes and regulations are adhered to. Failure to do so could not only land you in trouble with the law but also, it could increase the risks of health and safety hazards, not to mention energy wastage.
Incorporate Valuable Space into the Home
Underpinning is an engineering solution that could increase the amount of valuable space in your home. In fact, up to 50 percent extra usable space could be introduced once the job has been completed! Let's say you choose to get basement underpinning services – the space could be transformed into a storage space or recreation room, without the space feeling cramped.