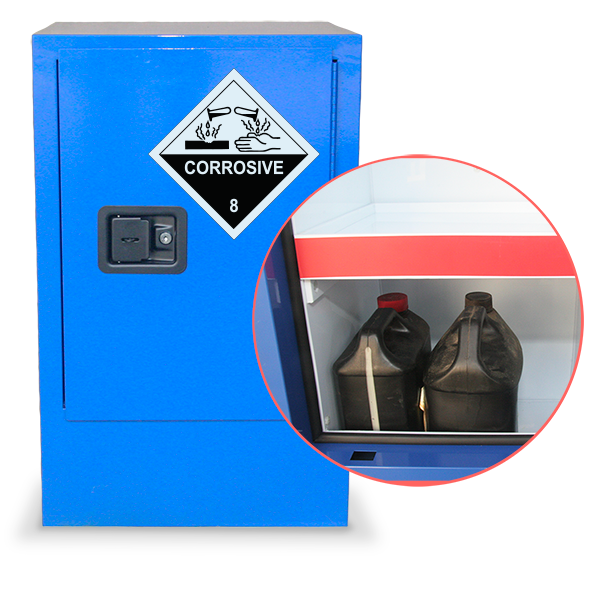 If you work around dangerous substances or corrosive chemicals, it is important to have a safe place for them. Safety cabinets help you keep the environment and your staff safe by making sure that the substances are stored appropriately and in accordance with national and state regulatory practices. Along with such, they can ensure that you don't get a fine for not storing them properly.
You can find a variety of safety cabinets available from your preferred manufacturer or supplier. Options can include gas cylinder cabinets, toxic substance cabinets, and flammable cabinets. Along with such, you can also find corrosive cabinet options. If you work with gas bottles or cylinders, such as forklift gas bottles, you need to keep them separate from other products. It's also essential that they be colour-coded and have appropriate 'danger' markings. You can house up to 12 cylinders in one cabinet, depending on the type you buy. You can also find cabinet options for toxic substances, which can prevent spillage and reduce the risk of ground contamination. You'll find many sizes available, ranging up to 250L. Corrosive cabinets can be made of polyethylene or steel, allowing you to choose the best one for your needs. They also come in many sizes.
EcoSpill has a variety of safety cabinets available for purchase. If you work with a variety of dangerous substances, you may need to purchase many styles and may need multiple cabinets in each category to meet the needs of your corrosives or dangerous goods. While you may think it's better to leave them out to make it easier to grab when you need them, it is ultimately best to keep them stored separately. You'll find that all the products meet Australian Standards where appropriate, which means you can rest easy knowing that the products inside the cabinets are safe.